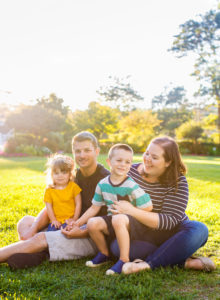 Connection. Love. Joy. These are the things that turn ordinary people into family. This is what I capture in when I photograph Family Portraits.
When you look at a mom, how do you see her? How do I see her? How do I see you?
I see you the way your family sees you. Beautiful, strong, full of love and grace and joy. I see YOU. And the images we create together will show you how your family sees you.
Because that is how I see you. That is how the world sees you.
We'll capture the love you share in beautiful family portraits to cherish for generations to come.
Contact me at michaela@ristainophotography.com for your free consultation today and let's start planning your session.
Click here for more information about your portrait experience with Ristaino Photography.

Here are some of the beautiful Sarasota family portraits I've captured over the years.

Click below to enlarge or open slideshow.
In need of a business or performance headshot? Check out the Headshots gallery.
Interested in a Senior Portrait Experience? Head on over to the Senior gallery.
FAMILY SESSION PRICING INFO CAN BE FOUND HERE.