Meet Holland | Class of 2018 | Burns Court Senior Portraits
Holland is a high school senior in Portland OR, so how did she end up in Sarasota's Burns Court for her Senior Portraits? She was here in Sarasota visiting her good friend Marguerite. Marguerite is the special girl behind Bag Up the Love, so it's no surprise that Holland is also an amazing, dynamic, fun-loving teen with a heart for service. We got to hang out a few weeks ago in Sarasota's historic Burns Court where it was approximately eleventy-jillion degrees in the shade. Holland was a trooper and continued to look gorgeous and fresh as a daisy despite the heat! Burns Court Senior Portraits.
When I saw her beautiful dress with the blue details reminiscent of the Grecian Isles, I knew of the perfect blue building to make her blue eyes and blue dress details pop. Then it was onto the Burns Court Cinema and it's funky purple-pink cement block walls. The colors in this eclectic area of Sarasota never fail to impress. We had lots of fun during her Senior Portrait Session! Here are just a few of the moments we captured together!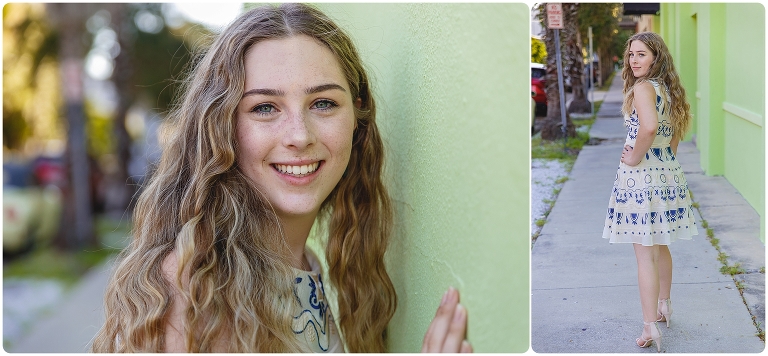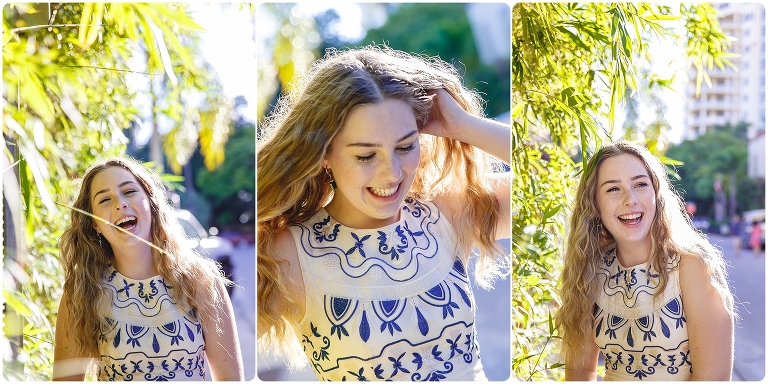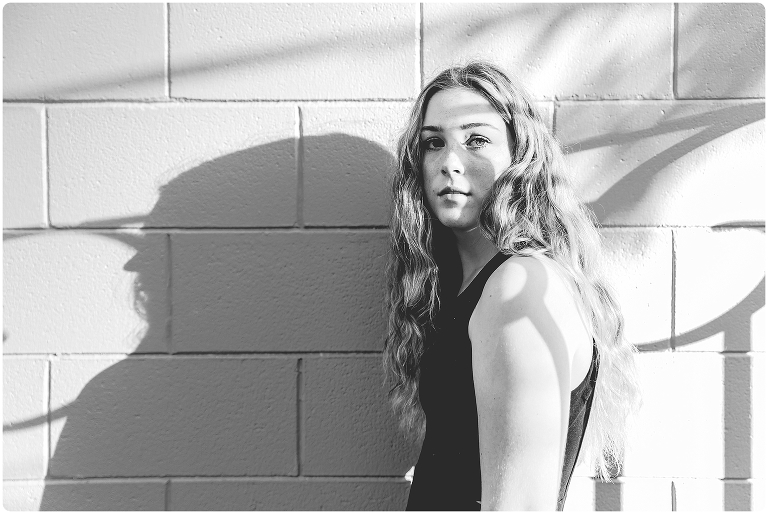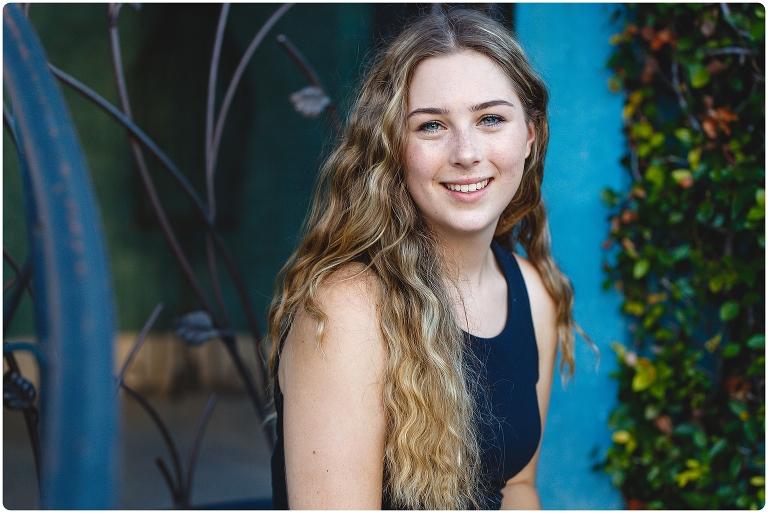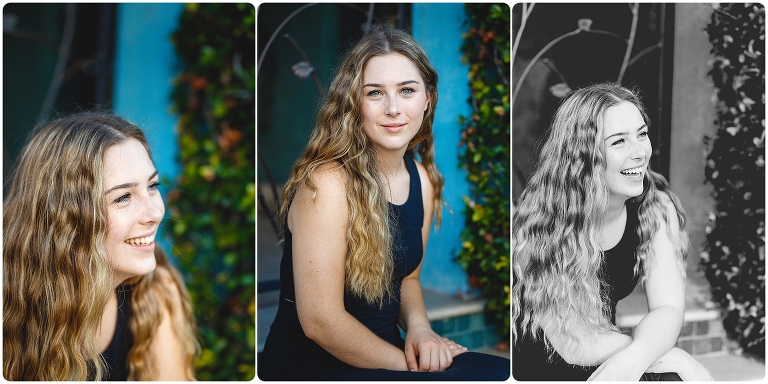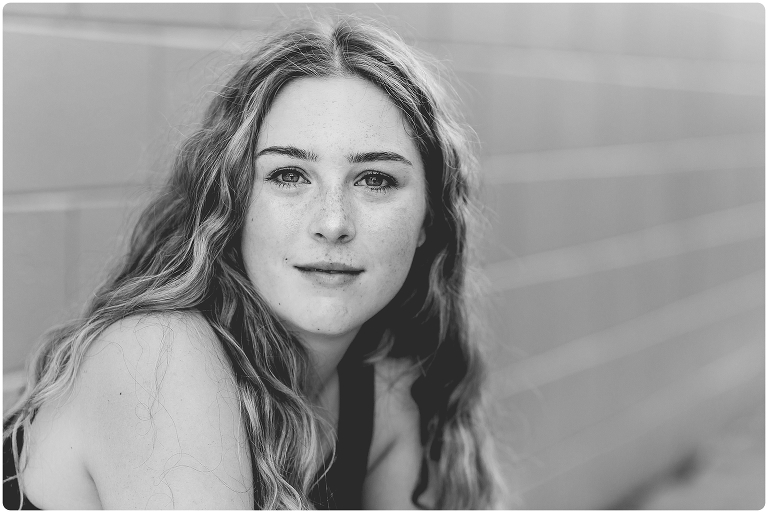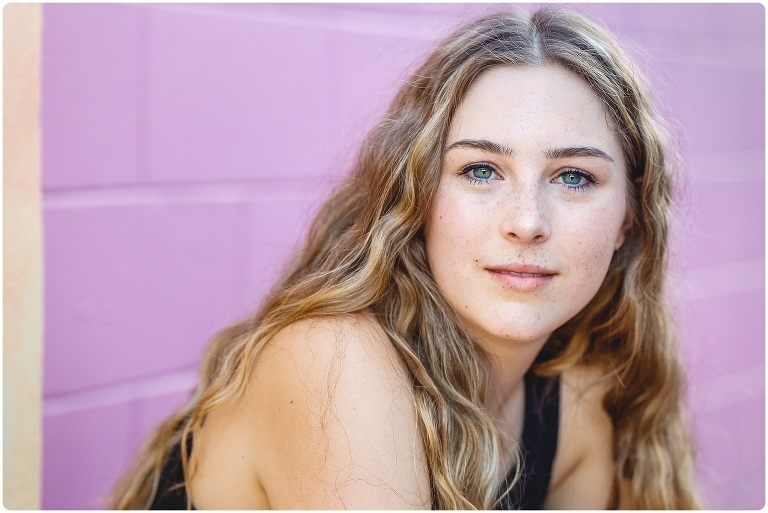 Thank you so much Holland for braving the heat and spending the afternoon with me! I wish you nothing but the very best during your senior year and the years ahead. You have great things waiting for you, I can feel it!
xoxo,

Ready to book your Photo Session? I am currently booking Senior Sessions for the Class of 2018 and Professional Headshot Sessions.  
Contact me here for more information or to secure a date.

I AM A FINE ART PHOTOGRAPHER IN SARASOTA FLORIDA SPECIALIZING IN SARASOTA TEEN HEADSHOTS AND PROFESSIONAL HEADSHOTS. IT MAKES MY HEART HAPPY, AND I AM STANDING BY TO CAPTURE YOUR JOY!