Beauty Revived is in search of America's 50 Most Beautiful Women. Will you help us find her?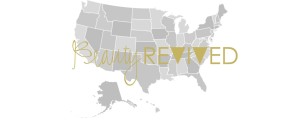 After seeing first hand how lives can be changed by
Beauty Revived
through my own experience with 
#OperationLoveLola
, I can't help but be giddy with excitement about this next project. Beauty Revived is taking on the challenge to find America's 50 Most Beautiful Women, one from each and every state. It feels so darn good to do something so special for someone else, and I am honored to be the official Beauty Revived rep for Florida.
Today I am over-the-moon excited to share with you my recent visit with Beauty Revived Founder Michelle Gifford.
Michelle! Thank you so much for taking time out of your busy life to spend some time with us today.
I can see why BR is so close to your heart. What an amazing thing you've brought to the photography community and the world at large.
1. I invite everyone to click through to the Beauty Revived website to learn more about how an idea for a blog post sparked the movement, but can you tell us a little bit about what Beauty Revived is and how it started?
Michelle: I used to get really mad at the media and its portrayal of women and its effect on how women viewed themselves.  Then I realized that I, as a photographer, was a part of the media.  When I realized that, I realized that I could use my camera for good and maybe change the lives of women.  I started Beauty Revived with the high school seniors in my area and saw the change that it had in their lives.  I knew that it had to spread and that it couldn't stop with me.
2. Tell us a little bit about how that initial blog post blossomed into this important movement?
Michelle: There is no way to talk about the beginning of Beauty Revived without speaking about things spiritually.  I have felt spiritually guided through this whole endeavor. It has only happened through a lot of prayer and faith and I have seen too many miracles to count.  I woke up one morning with the blog post going through my head and I knew that I had to write it down and get it out in the world.  I didn't really know where that post would take me, but it has proved to be my touch stone as the movement has progressed to see if I am staying true to the initial message of Beauty Revived.
3. Were you ever afraid? Afraid that no one would hear your voice? Afraid that no one would jump on board?
Michelle: I was afraid and I am still afraid, but that is how I know that I'm pushing myself.  You rarely grow if you are playing it safe.
4. Was there a turning point when you knew that this idea could and would turn into the powerful movement it is today?
Michelle: When I first started the 50 Most Beautiful HS Seniors campaign, I really didn't know if I could get 50 senior photographers on board because the movement was new.  It took a lot of faith, but God put the right people in my path.  One of my first contacts for that campaign was Christina Ramirez.  She quickly jumped on board and started sending me names of other photographers who she thought would want to join us.  She was one of the photographers who was a game changer and who was put in my path to make it a success.  This has been a theme.  Whenever an opportunity has come up where I have had to have faith, I have been given people who come into my life to make it possible.
5. What is the biggest surprise to come out of Beauty Revived?
Michelle: I don't know why it is a surprise because I know so many wonderful photographers, but I am surprised by the generosity of photographers.  No matter what I ask of these amazing people, they always come through and they are the reason that Beauty Revived works.  It isn't me.  The photographers and their big hearts are the reason that Beauty Revived exists.
6. You are so passionate about showcasing the inner beauty of women, and you yourself are a strong and beautiful woman and mother. Who are your greatest women role models?
Michelle: My strongest women role models are my grandmothers, mom, mother-in-law and sisters.  I have been blessed to be surrounded by women who are examples of real beauty.  Each of them has taught me different aspects of being beautiful and each of them challenges me to be better as a mom and a woman.
These women are the ones that are there to pick me up when I'm feeling down, to push me when I am playing it safe and to cheer me on when I succeed or fail.
7. What is coming up for Beauty Revived that you are most excited about?
Michelle: We are launching a national campaign with 50 Most Beautiful women and finding women from each state to highlight.  This is something that is requiring a lot of organization, but just like everything else, the photographers are stepping up and are willing to work to help the women in their area.  I can't wait for the nominations to open on July 20-29.
Regular readers know that I love learning about people through the popular Pivot questionnaire. Michelle was kind enough to indulge my inner-James Lipton.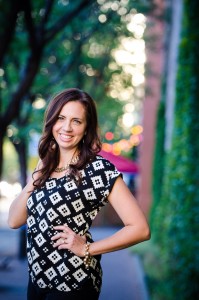 1. What is your favorite word?  Remember
2. What is your least favorite word?  No
3. What turns you on creatively, spiritually, or emotionally?  Reading the scriptures
4. What turns you off?  Too much T.V.
5. What noise or sound do you love?  My kids happily playing legos 
6. What noise or sound do you hate?  The sound of tape ripping from paper
7. What is your favorite curse word? "Curse!"  I say it a lot
8. What profession other than yours would you like to do?  I would like to speak more about real beauty.  I know that isn't a different profession, but rather an extension of what I'm doing, but I was able to speak at a women's conference about the message of Beauty Revived and I loved being able to personally meet some amazing women.  
9. What profession would you not like to do?  Restaurant owner
10. If heaven exists, what would you like to hear God say when you arrive at the pearly gates?  Heaven exists.  "You did it and you did it well."

Beauty Revived
is in search of America's 50 Most Beautiful Women. Will you help us find her?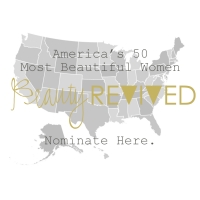 Shared from the Official Beauty Revived website….
While the world measures beauty by waist size and perfect skin, Beauty Revived is looking for real, beautiful women. We are looking for the women who show their beauty through their courage, kindness and strength.
We will be choosing one woman to represent each state. Those women chosen will be given a photo session by a Beauty Revived photographer and her story and pictures will be featured on the Beauty Revived site and in their magazine this Fall.
Nominate your beautiful woman today!
Nominations are open July 20-29.
Watch this quick video and then head on over and nominate your beautiful woman!
be joyful ~ 
What is YOUR definition of #RealBeauty? Let me know in the comments!
I am now accepting new portrait clients. Contact me today to reserve your session!