There is nothing quite as iconic as a Siesta Key sunset. Walk at the beach at golden hour, and you will see a multitude of cameras, both hobbyist and pro, iPhone and full professional gear. There is something about that giant ball of fire in the sky that inspires us to try to capture its magical beauty. The sky changes from bright blue, to pink, to orange, to red, as the sun slowly says goodnight, finally dropping below the horizon. Each sunset as unique as a snowflake, no two are ever the same. When I was asked to do a Siesta Key sunset session with these sisters, I couldn't wait. After all, I'm a Florida girl now.
And what could be more "Florida" than a Siesta Key sunset beach photoshoot?
"Sister. She is your mirror, shining back at you with a world of possibilities.
She is your witness, who sees you at your worst and best, and loves you anyway.
She is your partner in crime, your midnight companion,
someone who knows when you are smiling, even in the dark."
― Barbara Alpert
Growing up in a family of girls…I have a special place in my heart for sisters. These 3 were lots of fun. I loved their playful teasing of each other, the wonder they shared when searching for shells, the silly giggling at their own private jokes. These sisters were here in Sarasota visiting their grandparents and their grandmother asked if we could do a Siesta Key sunset session as a gift for their mom's upcoming birthday. What a perfect gift! I adored their flowing white dresses with pops of turquoise accessories that finished off their outfits so beautifully. A crown of turquoise flowers? Seriously? So flipping cute.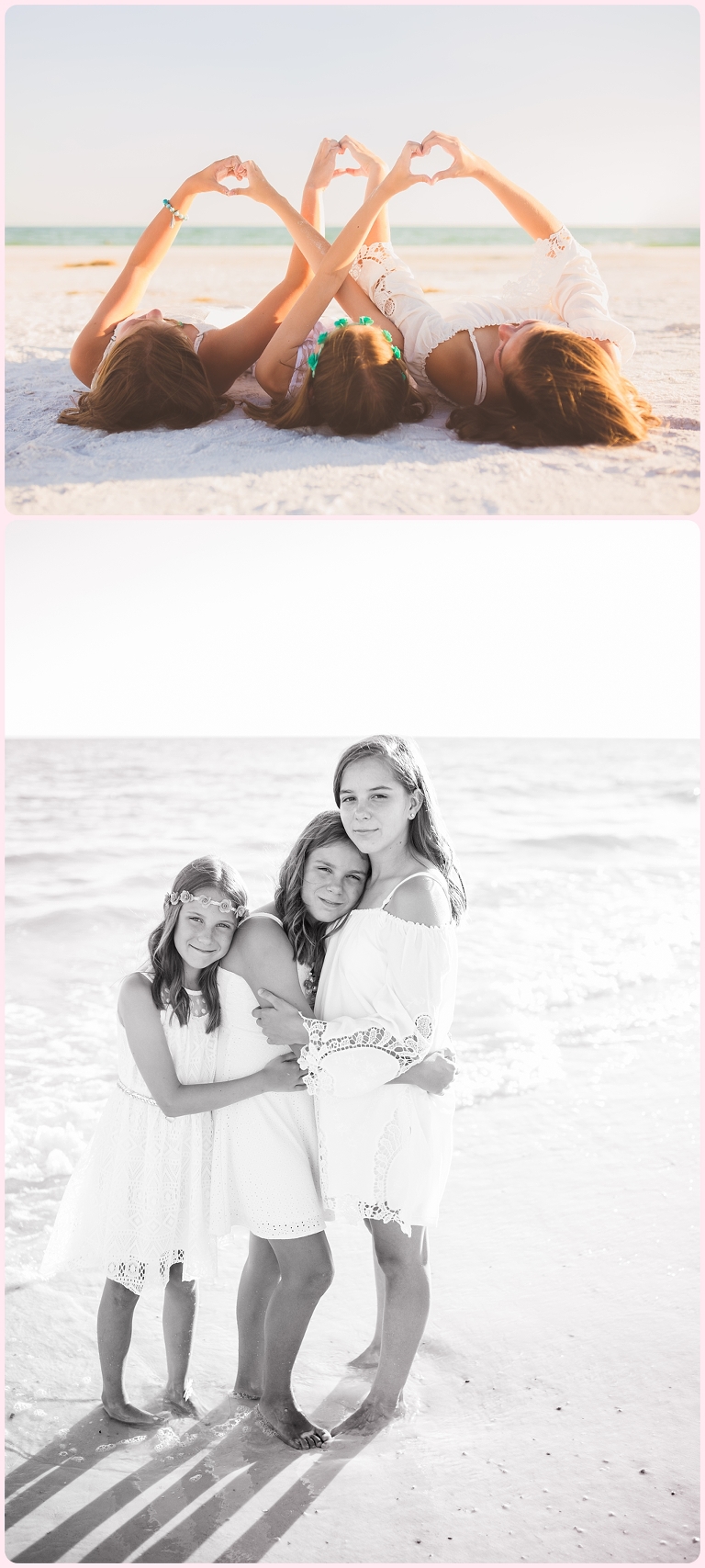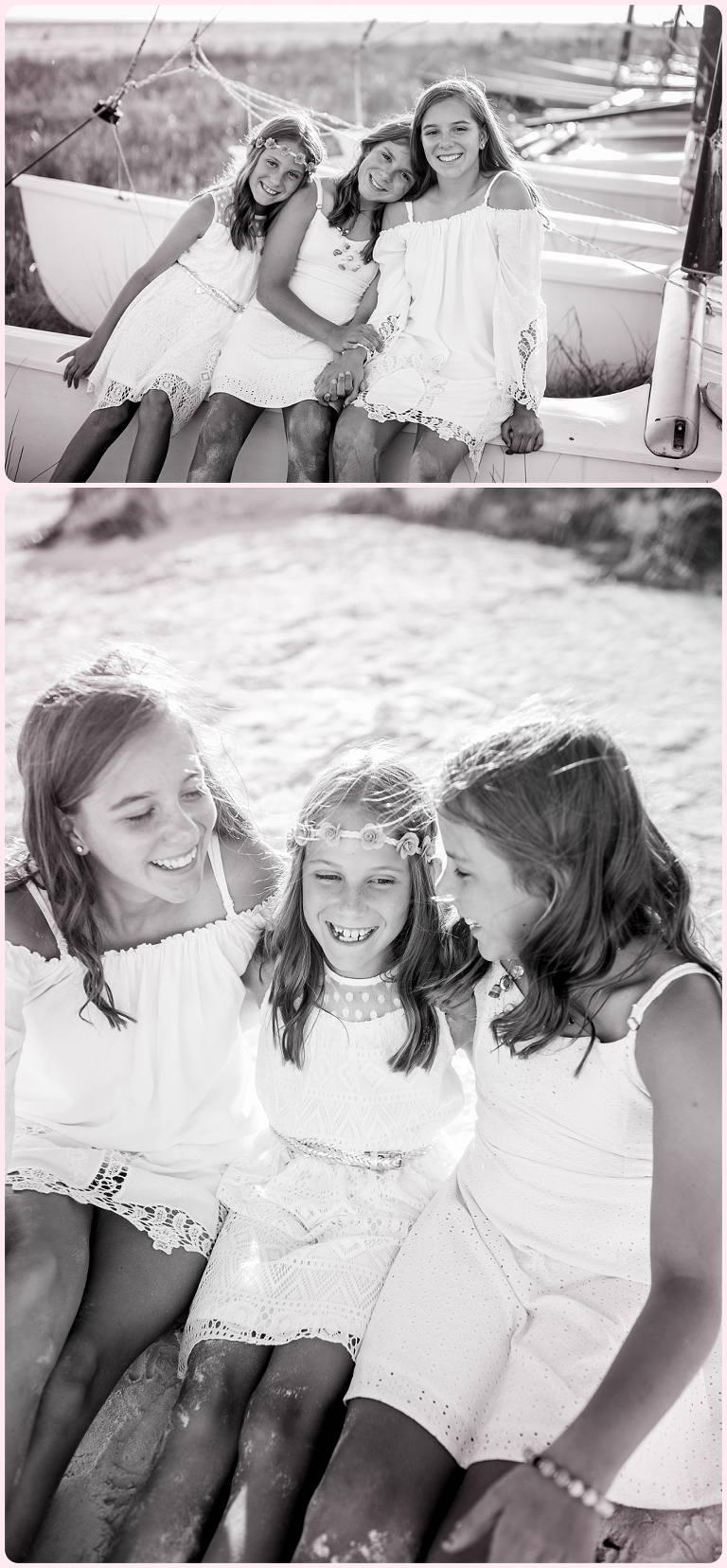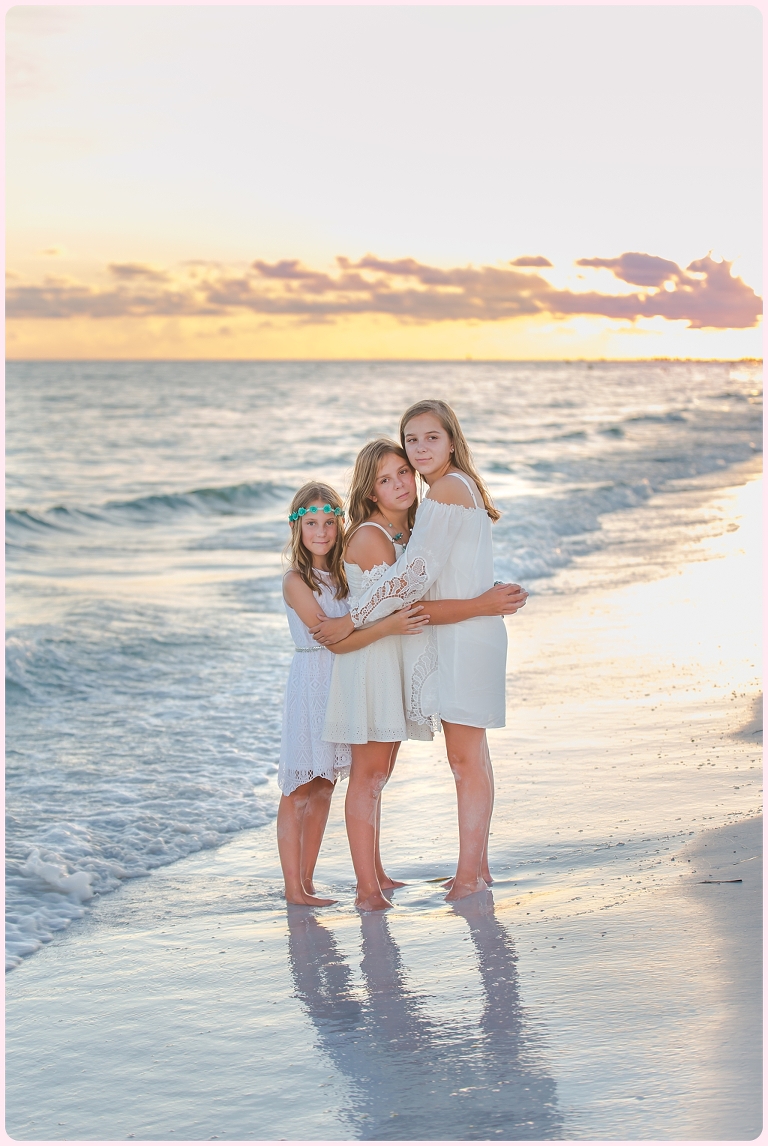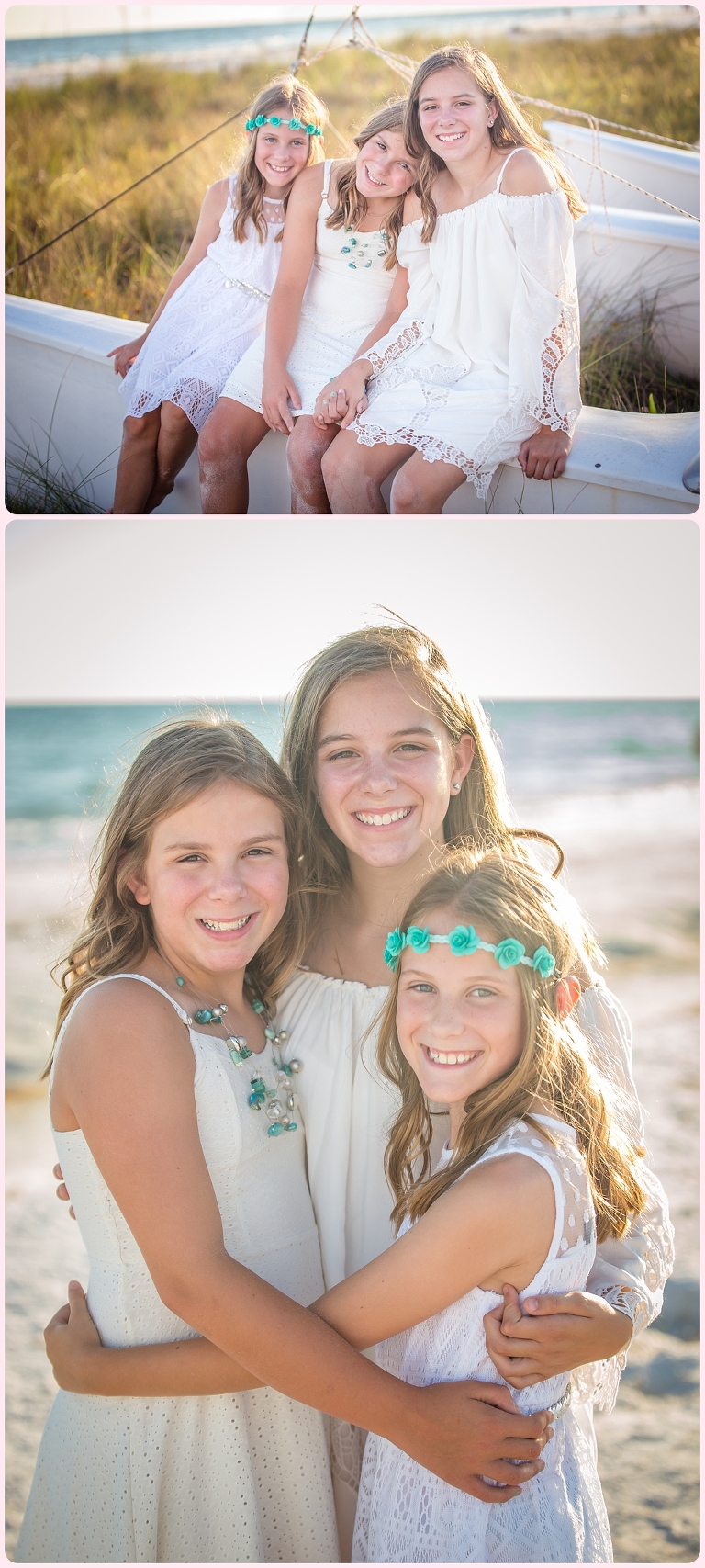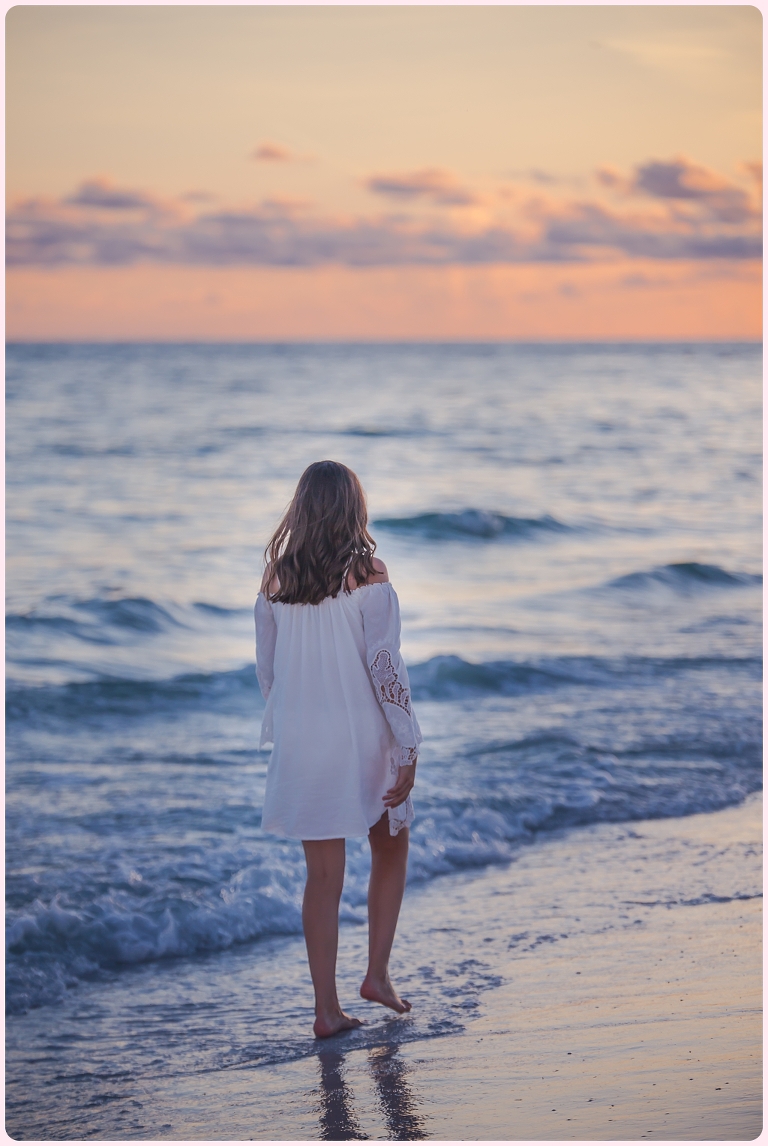 "Live in the sunshine, swim the sea, drink the wild air."
be joyful,
Ready to book your Photo Session? Let's do it. Find out more…Sarasota Family Photography sessions. 
Contact me here for more information or to secure a date.

I am a fine art portrait photographer in Sarasota Florida specializing Siesta Key sunset family photography. It makes my heart happy, and I am standing by to capture your joy!