Do you EXIST in photos?
I mean, really exist? Is there tangible, hold-in-your-hands, physical evidence of you, just as you are today, in photographs? We live in a digital age. There is no denying it. We snap photos with our phones and upload them to Facebook. We bury our heads in our devices in a sea of text messages, Facebook likes, Twitter hashtags, and Snapchats. But the purpose is singular. CONNECTION. We crave being connected to those we love; and through the power of social media and digital magic we are able to do just that.
But what happens when your phone is too full, or your hard drive crashes?
What happens years from now when those items are obsolete?
Some of my most precious possessions are the photographs of my grandparents as young teenagers and my own parents as children. I cherish these photos.
How about you? Will your children's children have tangible evidence of your laughter, your joy, your love? They won't care about the extra 5 pounds you gained this summer, or the streak of grey in your hair. This I can promise you.
You deserve to exist in photos. Don't wait any longer.
I am dying to capture the love and light that is your family. To help you create a tangible memory of you, of your children, of your family.
Call me. Email me. Let's have coffee and we'll craft just the perfect way to capture your joy.
xoxo,
I'm MICHAELA RISTAINO of Ristaino Photography featuring Sarasota Family and Headshot Photography, and my passion is capturing joy. This is my style. It makes my heart SING!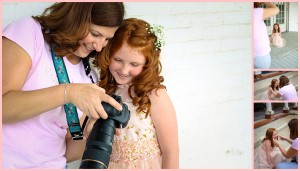 My approach to photographing your portraits is joyful, whimsical authenticity. I believe we ALL have these things inside us and I promise to set you completely at ease as we work together to capture the most authentic version of you.
Want more details? You can find them here. Or contact me today at 781-929-5625 or ristainophotography@gmail.com to talk live, get questions answered, or book your session!
I am a fine art portrait photographer in Sarasota Florida. Sarasota Family and Headshot Photography is my jam, and I am standing by to capture your joy!