A girl and her horse | Old Myakka Farm Photoshoot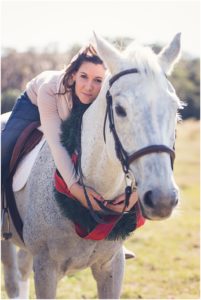 When your new friend invites you to come out to Old Myakka and do a photoshoot with her and her horse and her sweet pup? You say YES! And when she offers to take you on a horseback ride? You say, ABSOLUTELY…and then you freak out a little and think about the time when you were 6 and waited in line for what seemed like forever at a local fair to ride the ponies but you cried and clung to your mom at the last minute refusing to go because they tried to put you on the one pony who had a mind of his own and refused to walk in the same circle as the other ponies. Whew. Not that I would know anything about that. Ahem.
I met Cathy out at the farm and was greeted by a sweet pup as I got out of the car. He lead me to the barn, running ahead, then turning back to make sure I was still with him. His wagging tail said "Come on! Let's go! Hurry UP!"
I walked into the barn where Cathy was prepping Ben for his big photoshoot.
What a beautiful boy he is. It's immediately clear why there are horse people in this world. Ben is an 18 year old Arabian and he is majestic and gorgeous. And he's a sucker for carrots. We were fast friends.
Then there was Bozeman. The rascal pound pup who was not even remotely thrilled with his mum for giving him a bath and donning him with a festive red bow. He quickly forgave her, as pups do, and we were off to the pasture for our Old Myakka Farm photoshoot.
After our shoot, I got to ride (a term I'll use loosely) a sweet boy named Indy. He figured out rather quickly that I had no idea what I was doing and decided a nice graze for a bit of lunch was better than trying to figure out what the crazy lady on his back was trying to get him to do. He was very patient with me, as was Cathy. I hope there will be a next time. And yes, there is a picture of me on Indy, but no one wants to see that. Trust me.
Thank you Cathy for a fantastic day!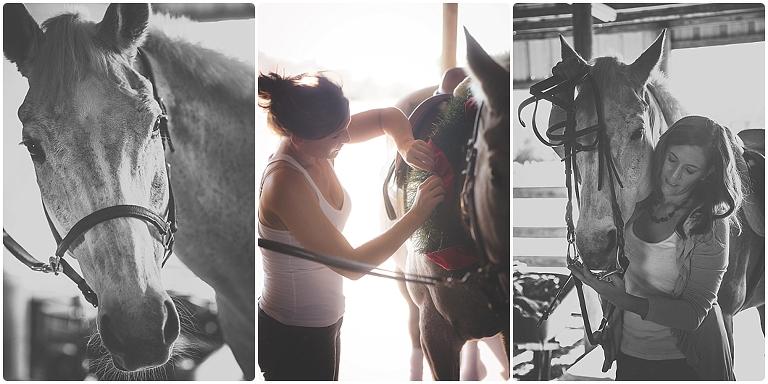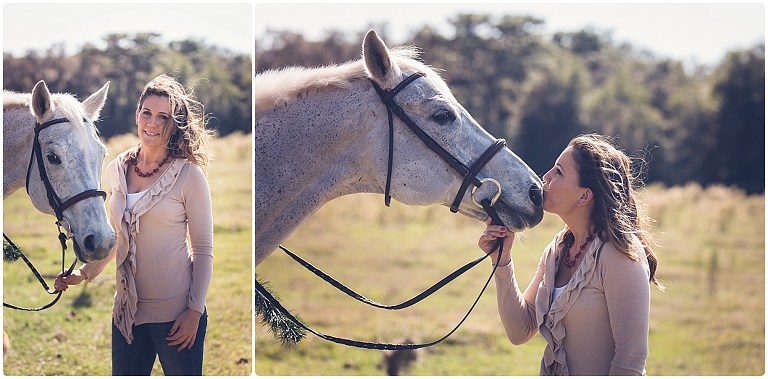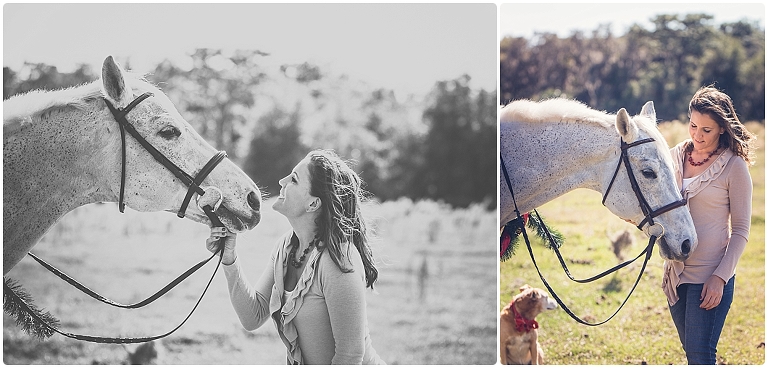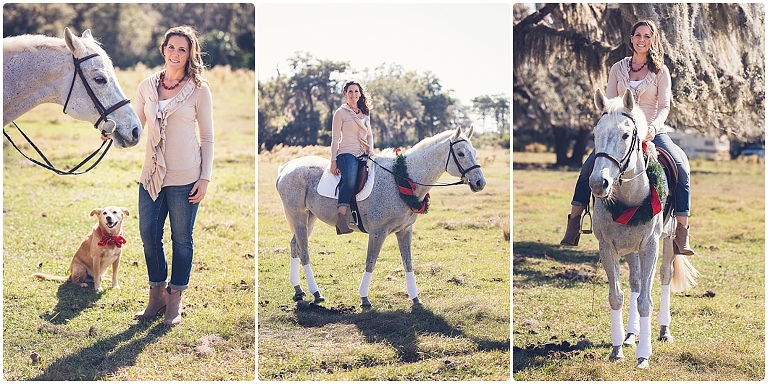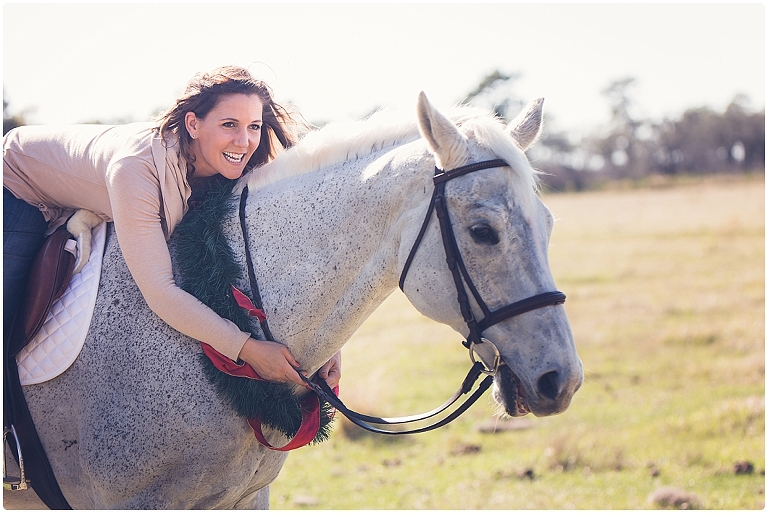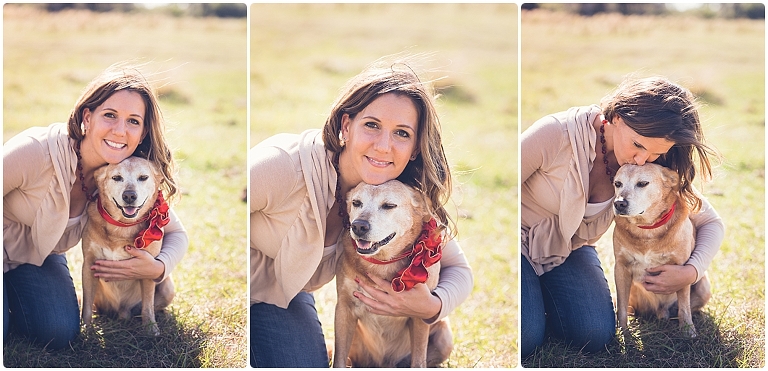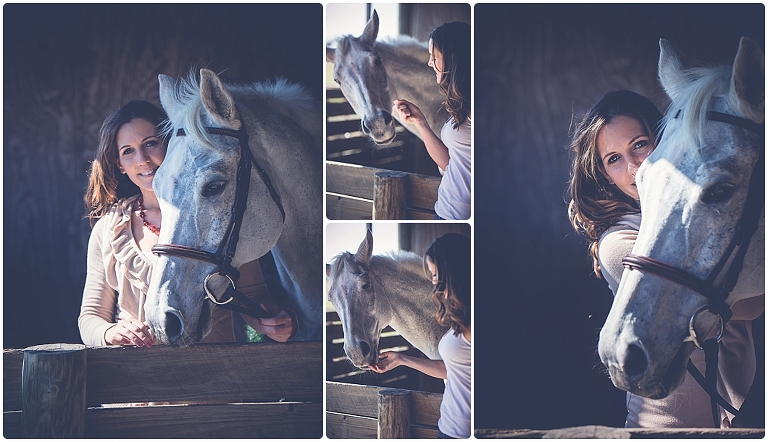 The prairie blows the grasses
And whips the horse's mane.
They travel, horse and rider,
Through the sea of amber grain
Hills roll by, and clouds pass
But steady are the horse's hooves
Upon the wind blown grass
As they travel, horse and rider
There is no trail that they follow
No path that can be seen
There they travel, horse and rider
Upon the endless blowing green
Thank you Cathy! I loved spending the day with you, Ben, & Bo!
xoxo,
Ready to book your Photo Session? I am wrapping up my 2016 bookings, and now accepting sessions for 2017.  
Contact me here for more information or to secure a date.

I am a fine art photographer in Sarasota Florida specializing in Sarasota Family Photos and Professional Headshots. It makes my heart happy, and I am standing by to capture your joy!