Join us on Saturday May 6 or Sunday May 7 for a special weekend of  mini sessions to benefit
Bag Up the Love at Philippi Estate Park.
YES! TAKE ME TO THE SIGN UP!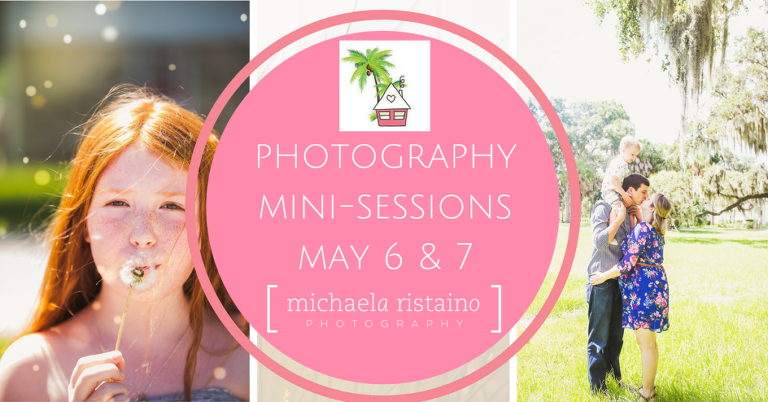 Did you know that when kids enter foster care they are given a trash bag in which to transport their belongings? A TRASH BAG! What is that? Don't these kids deserve more dignity than that? 14 year old Marguerite from Bag Up the Love certainly thinks so.
She founded Bag Up the Love as a service project to provide these kids in Sarasota County with duffel bags containing personal care items as well as coloring books, journals and a stuffed puppy dog to help them with what is certainly a difficult transition.
By the way, did I mention she's 14? Wise beyond her years with a heart too big for her body.
Mark May 6th and 7th on your calendars, because I am partnering with Bag Up the Love for 2 special days of mini-sessions that will benefit this amazing organization and help out the kids of Sarasota.
Join us on MAY 6th or 7th for 2 special days of mini sessions to benefit Bag Up the Love at Philippi Estate Park!
LIMITED SPOTS AVAILABLE FOR THIS EXCLUSIVE SESSION!
– 15 minute photo session
– Online Gallery of 7-10 fully edited images to choose from
– 1 digital download (printable up to 8×10)
– Additional ordering packages available
– A portion of each session will be donated to Bag Up the Love to provide a local foster child with their very own duffel bag.
COST: $75.00 + tax
How do I sign up?
It's easy…Pick an available time listed below, follow the link, pay via paypal and you've snagged a slot for this very special day!! We can't wait to see you!
If you have any issues booking or have any questions, please contact me directly at ristainophotography@gmail.com or call me at (941) 363-1720. Thank you!
Click the forward arrow to see available openings for May 7….