Join us on Sunday October 29, Sunday November 5, or Saturday November 11
for 3 special days of  mini sessions to benefit
the Heart Gallery of Sarasota at Phillippi Estate Park & Bay Preserve at Osprey.
YES! TAKE ME TO THE SIGN UP!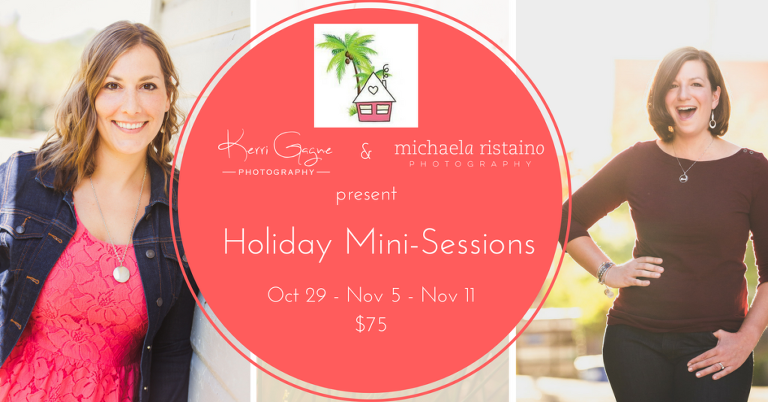 A collaboration made in heaven…. good friends Michaela & Kerri are thrilled to offer this one of a kind Holiday Mini Session experience. We can't wait to see you!
LIMITED SPOTS AVAILABLE FOR THIS EXCLUSIVE SESSION!

– 15 minute photo session
– Online Gallery of 7-10 fully edited images to choose from
– 1 digital download (printable up to 8×10)
– A portion of each session will be donated to the Heart Gallery of Sarasota.
COST: $75.00 + tax
How do I sign up?
It's easy…Click on your preferred date, then pick an available time, follow the link, pay via paypal and you've snagged a slot for this very special day!! We can't wait to see you!
Thank you!