Help! I have no idea what to wear!
I know, stressful, right? A closet full of clothes, so why does it always feel like there's nothing to wear? Deep breaths. We got this. Choosing a wardrobe for photos can sometimes feel as overwhelming as choosing a photographer. After all, these photos will hang on your walls for years to come. But don't worry, with a few simple tips on what to wear, you will be ready to go in no time!
1. COMFORT. 
First and foremost – be comfortable. The more comfortable you are, the more authentic your photos will be. Choose clothes that fit you well. Think "fitted" but not tight. Consider wearing dresses or tops with a v-neck or other flattering neckline. Avoid oversized clothing. Many of us gravitate toward oversized items thinking they will hide that 10 lbs we didn't quite get a chance to lose before our session. In reality, they are often way less flattering and make us look much bigger than we actually are. 

2. COORDINATE.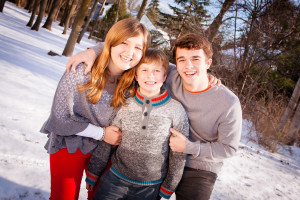 Think coordinated colors, not matchy-matchy.  Pick a few colors and coordinate clothing that matches the color scheme. Navy & yellow with a pop of green.  Aqua and grey with a touch of berry.  Maroon, black, and grey. The color combos are endless. Pinterest is a great place to find lots of options! (Do you love my snow photo? That was definitely NOT taken in Sarasota. But I'm a Wisconsin girl at heart!)
3.  ACCESSORIZE. 
Use accessories to express yourself and add some interest to your photos. Scarves can add a pop of color or tie a color scheme together. Jewelry is a great way to bring your personality into your photos. Choose things you would feel comfortable wearing every day. If you NEVER wear big chunky bracelets, today's probably not the best day to try it out. But if you rock big bangled earrings on the daily, then bring it. 
4.  TEXTURES

Don't be afraid of textures and layers such as belts, scarves or sweaters to add a touch more interest. Plus things you can put on or take off will give you a few more "look" options for your photos. I am a sucker for a jean jacket layered over a skirt and cute boots. (Can you tell I'm new to Florida? How about a cute coverup over a skirt and flip flops? better?) 
5. AVOID ALL WHITE OR ALL BLACK.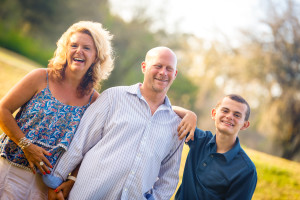 Both white and black lose detail when photographed and are best avoided.  White reflects all the light and black sucks it up – neither option is ideal. But feel free to use black or white layered under a jacket or coverup. 
6. LIMIT PATTERNS

Patterns can be fun, but avoid anything too busy. Think back to our coordinating color scheme and make sure any patterns are coordinating with the other outfits. And please avoid clothing with logos, characters, etc. I love the Green Bay Packers as much as the next person, but you probably don't want to sport the Rogers jersey for your family photos. 
7. MAKEUP.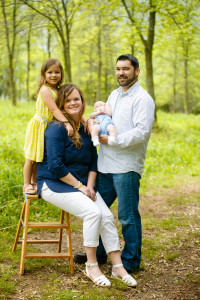 Ladies – do wear makeup, but don't feel like you have to overdo it. A light foundation followed by a light brush of translucent powder will even out skin tone. A bit of blush, mascara, and a nice lip gloss will round out your look. Classic and beautiful. 
8. GLASSES
 If glasses are optional for you, you may be better off leaving them out of the photoshoot. They tend to show glare and reflection in photos, so contacts are a better option if possible. However, if taking off your glasses makes you not look like YOU, then absolutely wear them and I'll do my best to use a bit of magic to avoid the glare. (Another trick is to pop the lenses out, but I realize that's not the best option for many!
9. CONSIDER YOUR HOME DECOR. 
A cool idea is to consider the color palette of the room in which you plan to display your photos. If your walls are warm neutrals, think about those same tones for your clothing. Likewise, if your home is very modern with sharp lines and minimal color, consider bright colored clothing to offer a pop of color to your walls.

10. KEEP IT CLASSY.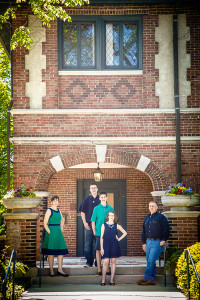 You can't go wrong with timeless, classic looks. These images will be hanging on your walls for years to come, so dressing in classic clothing will give your images a timeless feel. More Grace Kelly, less Kelly Osbourne

Ready to rock out your wardrobe? 
Contact me here for more information or to secure a date.
Coming soon…..
What to wear to knock the socks off your headshot or senior session!